Andreas Chrysafis
Director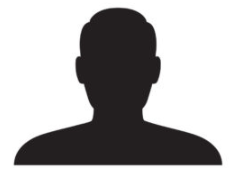 Areas of Expertise
People Management
Certified Project Manager – PMP
Social
Education
BSc and MSc in Electrical Engineering from US Universities

MBA from University of Cyprus
 Andreas Chrysafis has a BSc and MSc in Electrical Engineering from US Universities with a Fullbright scholarship and an MBA acquired in 2009 from the University of Cyprus. He has 33+ years of experience in IT and has worked at the IT of Laiki Bank for 28 years where he served at various managerial positions. In 2013 with the financial crisis Laiki Bank closed down and he has created his own company, Goldman Solutions & Services Ltd with the aim to provide niche and quality IT services and products in the Cyprus and European market. Working for Business Development for the Company and as a Project Manager for various projects. Since October 1st, 2016 was involved in the e-Invoicing project which started with the funding of the CEF Telecom program and has successfully being completed on 31/12/2017. He was also involved in 3 other CEF funded projects, e-invoicing, e-delivery and Cyber Security.  Is also involved in an innovation project funded by the Ministry of Energy, Commerce and Industry. 
Andreas has been leading and managing people for over 20 years, starting from a small team of 3 and now managing 40 people. He was also a project manager of a few large projects with budgets over 2 million Euros and duration of 2 years.
He has received extensive training about people management stating from team building, Coaching, leading people and going to Motivation and target setting. He has also gone through a 360-degree evaluation with a follow up workshop for self-improvement. He has been part of the IT management team for the past 13 years and the MBA has received in 2009 has reinforced the knowledge and experience with the theory and recent techniques. Over the course of his career, Andreas has served two terms, 12 years, at the Office of Postal and Telecoms Regulations, first as a member and then as the Chairman, where he provided his knowledge and expertise for the formulation of regulation and financial control of the post office and Telecom companies. In 2010 he was appointed member of the Board of Cyprus National Carrier, Cyprus Airways, and he resigned in 2012 when he disagreed with the proposed salvation plan of the company. Andreas Chrysafis is also a founding member of the Cypriot chapter of Transparency International in attempt to fight corruption and enable Transparency in Cyprus. He was the secretary for 2 years. Andreas has participated twice in the Cyprus Entrepreneurship Competition, CyEC, and at both times his team has won the 2nd place in the competition and the result was the creation of company, Boomertel, which deals with electronic Invoices. In 2013 he has passed the exams of the Project Management, Institute, PMI, and is now a certified Project Manager, PMP. He has handled many projects successfully, accomplishing the desired results within Budget and time.