April 20, 2021
Posted by:

admin

Categories: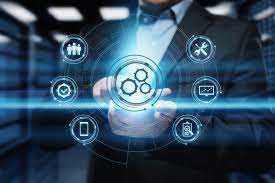 Processes are the core of any business. They exist in every department and team and are critical to the outcome of operations. Business processes are like a blueprint that defines the pathways and flow of activities that run within and between different business functions. Businesses are dynamic, so their goals and processes are continually evolving. Moving from point "A" to point "B" along these pathways, and doing it as efficiently as possible, doesn't come without effort. It takes time, resources, and a bit of good planning to make sure your blueprint is sound and work is running smoothly. That's where BPM comes into play. 
Business process management (BPM) is the practice of designing, executing, monitoring, and optimizing business processes. It is not a product but a methodology that can turn any business into a well-oiled machine. Done correctly, it is also carried out with the intention of continual improvement. BPM can be used by any organization or company like universities, banks, insurance institutes, etc. The goal of BPM is to help the organization minimize errors, reduce waste, and improve productivity and efficiency.  
At Goldman, a professional and expert team is doing business process management projects for different sectors using IBM BPM product. Base on the project requirements, we implement the business rules part of the project in IBM Operational Decision Manager (ODM). ODM is being used to analyze, automate and govern rules-based business decisions like authorize a loan, decide on promotional offers or detect a cross-sell opportunity with high precision and customization.