November 24, 2021
Posted by:

Antreas Fanides

Categories: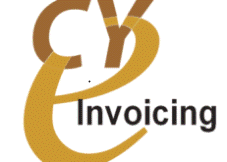 The First Eu-founded Project that Goldman Participated in as a partner was the «E-invoicing Cyprus». The consortium consisted beyond our company from the Ministry of Finance (MoF), Ministry of Energy, Commerce, Industry and Tourism (MECIT), Cyprus Organisation for Standardisation (CYS), RTD TALOS LTD (TALOS), Deloitte LTD (Deloitte) and Department of Postal Services (DPS).
The Project started on the 1st of October 2016 and has ended on the 31st of December 2017. The total budget for the Project was €750,000.
The scope of this action was to Establishment of e-Invoicing platform in Cyprus in order to enable businesses to send electronic invoices to the Government, using European and international standards (including standards mandated by Directive 2014/55/EU) and through the authorized PEPPOL access points. The action used and capitalized on all the pre-existing work and investment which was done for the PEPPOL infrastructure. The platform is now ready to connect to any EDI Value Added Network, therefore allowing European businesses to send electronic invoices to the Cypriot governmental authorities and businesses via the Ariadne Platform.