November 24, 2021
Posted by:

Antreas Fanides

Categories: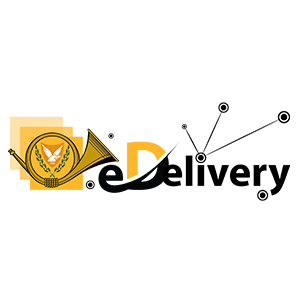 The Second Eu founded Project that Goldman Participated in, as a partner was the «eDelivery in Cyprus». The consortium consisted beyond our company from the Department of Postal Services (DPS), Ministry of Finance (MoF), RTD TALOS LTD (TALOS) and BOOMERTEL LIMITED.
The Project started on the 1st of September 2017 and has ended on the 31st of August 2018. The total budget for the Project was €335,000.
The scope of this action was to expand and operate a national eDelivery Access Point with AS4 Profile. This action complemented the action "e-Invoicing Cyprus" that included the set up of Access Point with AS2 profile which was already adopted and implemented by the Ministry of Finance. In addition, this action deployed and operated a Service Metadata Publisher (SMP) in Cyprus.
The eDelivery platform allows secure message and data exchange with other European organizations, moving towards an effective European Digital Single Market. This platform identifies future activities required in order to achieve better integrations of customers' applications with the PEPPOL business processes. Furthermore, the platform supports the transition from AS2 to AS4 in the PEPPOL profile of CEF Delivery as agreed between the European Commission and the OpenPEPPOL.
The National eDelivery Access Point serves regional entities at government level and local private sector companies. Hopefully, this action will increase uptake and set up the use of the eDelivery DSI amongst public and private entities (B2G) as well as between administrations and citizens.