Alexandros Christofi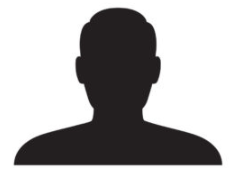 Areas of Expertise
Business Application development
Integration and Interface module development
Systems programming
IT Infrastructure Technologies
Service Oriented Architecture
Solution Framework design
Service Contract design
Integration Messaging Models
etc.
Education
Graduated from the "Cyril and Metodii" University in Skopje, former Yugoslavia, in 1985, as an Electrical Engineer, with specialization in "Informatics and Automation".
Received a "Golden Watch" award for excellent performance and honorable mentions for his dissertation work on "Adaptive Mobile Robots" and the mathematical model behind it.
Worked for 26 years in the Banking Sector in various Information Technology posts, last of which was that of the "IT Architect".
Among his achievements was the development of the "Documentary Credits System", which featured expert, rule-based, algorithms for the automatic generation and rendering of content, and an "Application Flow Control" system that allowed the control of disparate/autonomous applications to create logical flows to meet the needs of business functions and processes.
Currently employed by Goldman Solutions at the position of Chief Technology Officer.
In this capacity he has been the technical lead in the implementation of the EU co-funded "e-Invoicing" and "e-Delivery" projects for the Government of Cyprus, as well as the "EUROLOGIN" project for the University of Cyprus. He is currently working in designing and building the new "eBizConnect" Platform. In his private life he is known for his skills as an Offshore Skipper and Pyrographer.