Marzieh Vahabi
Head of BPM Development team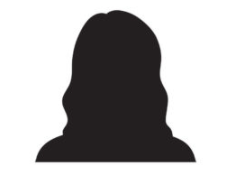 Education
BSc in Computer Engineering – Software (Islamic Azad University – South of Tehran Branch)
MSc in Computer Engineering (Eastern Mediterranean University (EMU))
Marzieh is an experienced Senior Software Engineer with a demonstrated history of working in the computer software industry. Have been skilled in the relational database and NoSQL database, Java, JS, HTML, etc. She has good engineering professional with a Master of Science (MSc) focused in Computer Engineering.
She consider herself 'forever a student' eager to both build her academic foundation in pattern recognition and data mining and stay tuned with the latest technologies and market.
She is a member of a successful team in AC Goldman as a Business Analyst and Senior IBM BPM/ODM Developer. Besides developing the IBM BPM/ODM projects, she also lead the BPM team, analyzing and managing the projects, collaborate, and plan amongst stakeholders.