September 14, 2022
Posted by:

Antreas Fanides

Category:

Publications and Events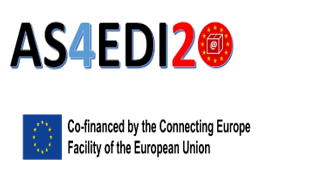 Goldman has successfully passed the eDelivery Connectivity Tests of their Service Metadata Publisher (SMP) service in the eDelivery network using the eDelivery SMP profile of the OASIS SMP specifications and their Access Point (AP) using the eDelivery AS4 profile of the ebMS3 standard of OASIS AS4 Conformance Profile, implementing the 4-corner model in Dynamic Discovery mode.
The main objective of the AS4EDI2020 Action is to promote the use of the eDelivery DSI (Digital Service Infrastructures) amongst private and public entities by integrating the AS4 messaging protocol, specifically the CEF eDelivery AS4 Profile, in 6 Access Points by the implementing participants (Validated ID, Docuten, Ionite, Pantarei Soluzioni Informatiche, Globaltnet, and Promofarma). These Trust Service Providers (TSPs) will also certify their new AS4 PEPPOL AP as part of their Electronic Registered Delivery Services (ERDS) implemented according to the requirements set in the eIDAS Regulation (Regulation EU 910/2014 on electronic identification and trust services).
Disclaimer: The contents of this publication are the sole responsibility of Goldman and do not necessarily reflect the opinion of the European Union.