September 27, 2022
Posted by:

Antreas Fanides

Category:

Publications and Events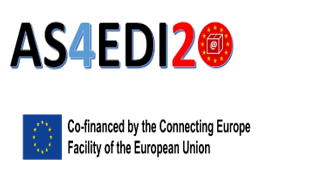 Goldman proudly announces the successful completion of project implementation "AS4EDI2020".
The main objective of AS4EDI2020 Action is to promote the use of the eDelivery DSI-Digital Service Infrastructure amongst private and public entities by integrating the AS4 messaging protocol, specifically the CEF eDelivery AS4 Profile, in 6 Access Points by the implementing participants (Validated ID, Goldman, Ionite, Pantarei Soluzioni Informatiche, Globaltnet, and Promofarma).
Goldman has given the code name "TanyPteros" to the implementation and operates within the CEF eDelivery network.
TanyPteros is the second "eDelivery" implementation" in Cyprus, the first being the implementation of eDelivery in the "Public" sector, owned by the Department of Postal Services (DPS). Goldman's implementation provides "eDelivery" services to the "Private" sector and at the same time enables interchanges between the two sectors.
Both implementations fall under the "eDelGovCy" domain created specifically for Cyprus. Owner of the domain is the DPS.
"TanyPteros" implements the 4-Corner model and Dynamic Discovery and uses certificates issued by the eDelivery PKI Services.
Disclaimer: The contents of this publication are the sole responsibility of Goldman and do not necessarily reflect the opinion of the European Union.